MAT OXC Oxygen Cone is a conical vessel designed to reinforce the process of oxygen gas mixing and saturation into the water.
The OXC is always paired with an oxygen supply device which provides the necessary oxygen gas quantity to be delivered to the mixing chamber.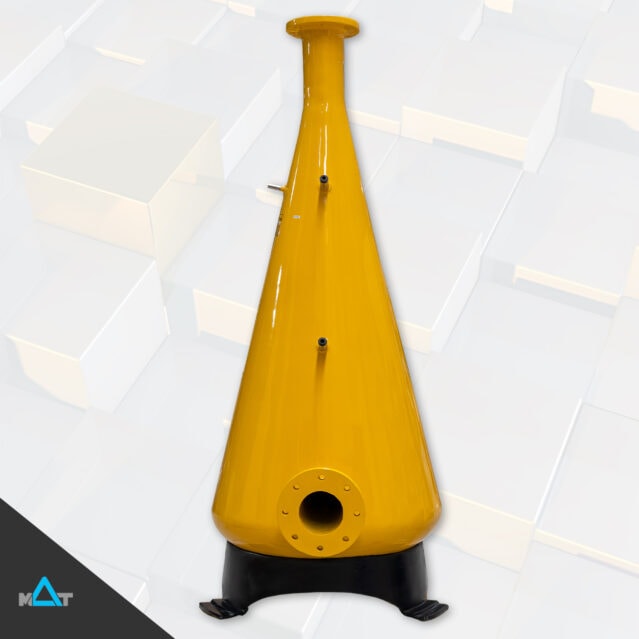 The vessel is specially designed to achieve through a simple operation the best possible oxygen gas-water mixing.
The aquatic system's water along with infused oxygen are delivered on the top inlet of the cone flowing downwards to the base with gradually reduced velocity as the vessel diameter increases.
Along this path the transferred stream of oxygen bubbles stream is continuously dissolving into the water until the complete saturation.