THE MOST RELIABLE RAS EQUIPMENT MANUFACTURER IN THE MARKET
Recirculating aquaculture systems from equipment design and manufacturing to equipment supply and installation at your fish farm or any land based aquaculture application.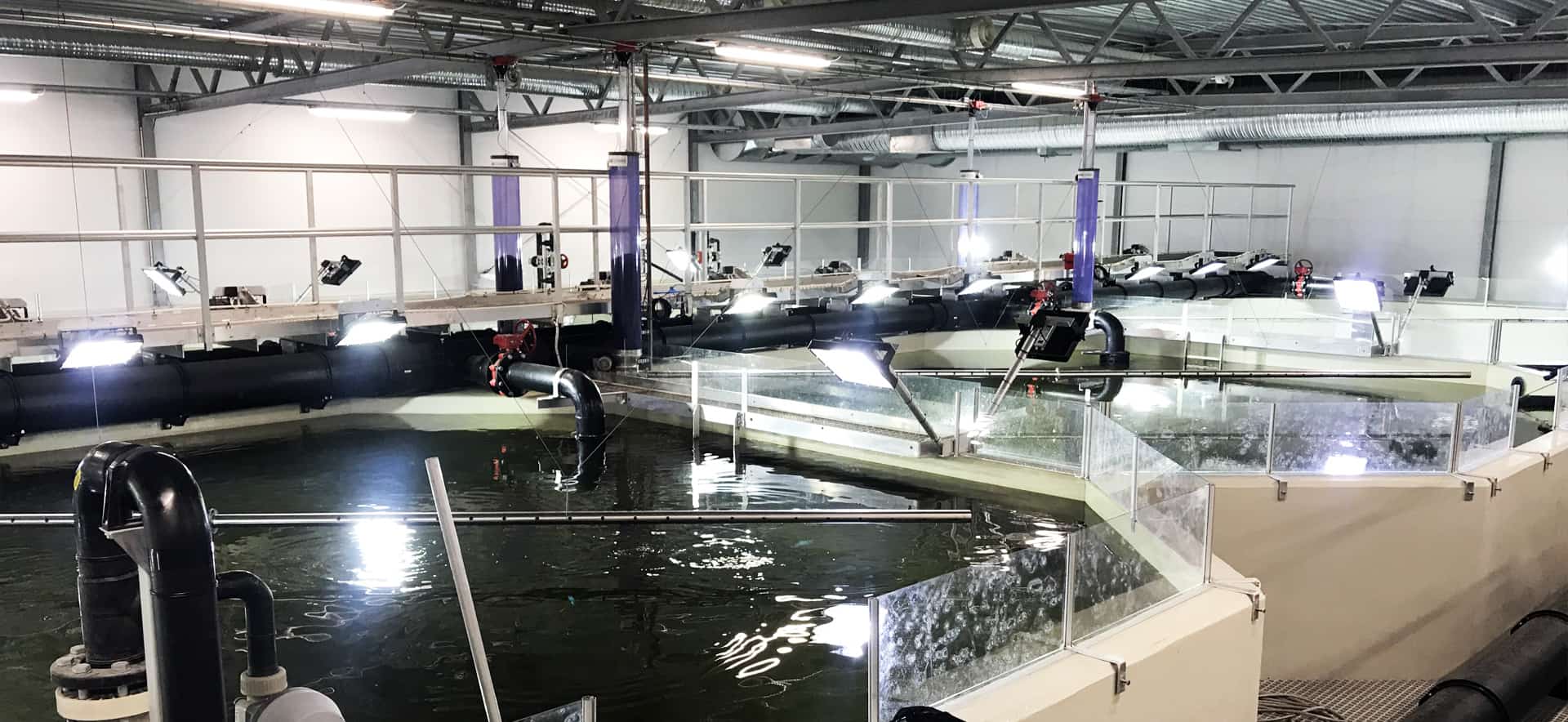 MAT-KULING MANUFACTURER, SUPPLIER

MAT-KULING is a Norwegian company partnered with MAT FILTRATION TECHNOLOGIES©. We are dedicated to provide RAS equipment supply and specialized MEP contracting services for the land based fish farming of sea and fresh water aquaculture farms. MAT-KULING is not focusing on building complete fish farms. On the contrary it aims to be subcontracted for the complete supply and installation for all MEP and RAS equipment of a fish farm or hatchery.
Learn More About MAT-KULING
Filtration Systems for Intensive Aquaculture Farms
We fabricate low energy consumption MEP equipment for biological filtration, mechanical filtration, and disinfection solutions in the aquaculture industry.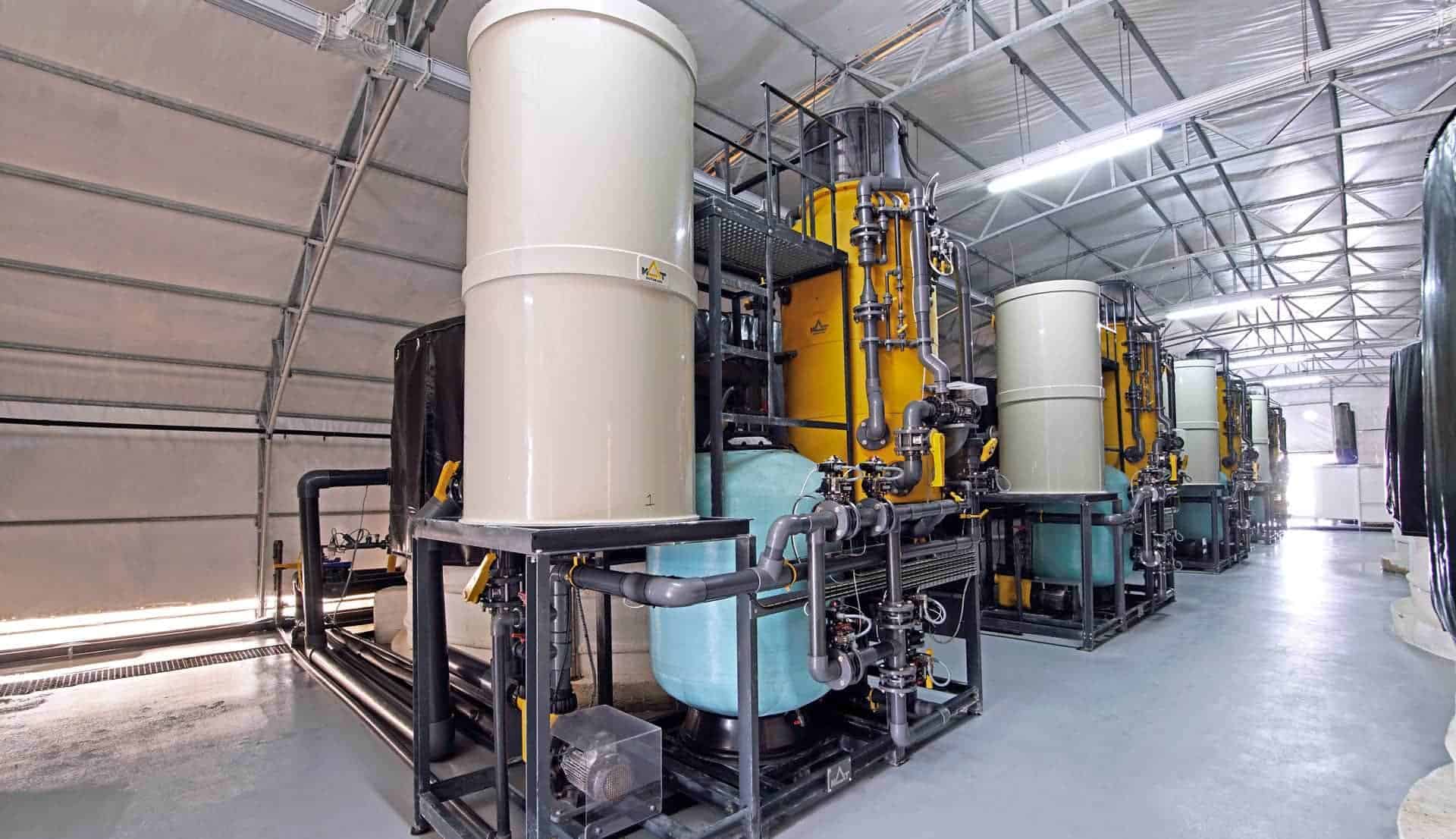 LATEST AQUACULTURE FILTRATION EQUIPMENT
RAS Engineering beyond your Expectations
Meet marine & freshwater biologists, hydraulic & aquaculture engineers constantly designing new equipment simple in operation that deliver optimum water quality.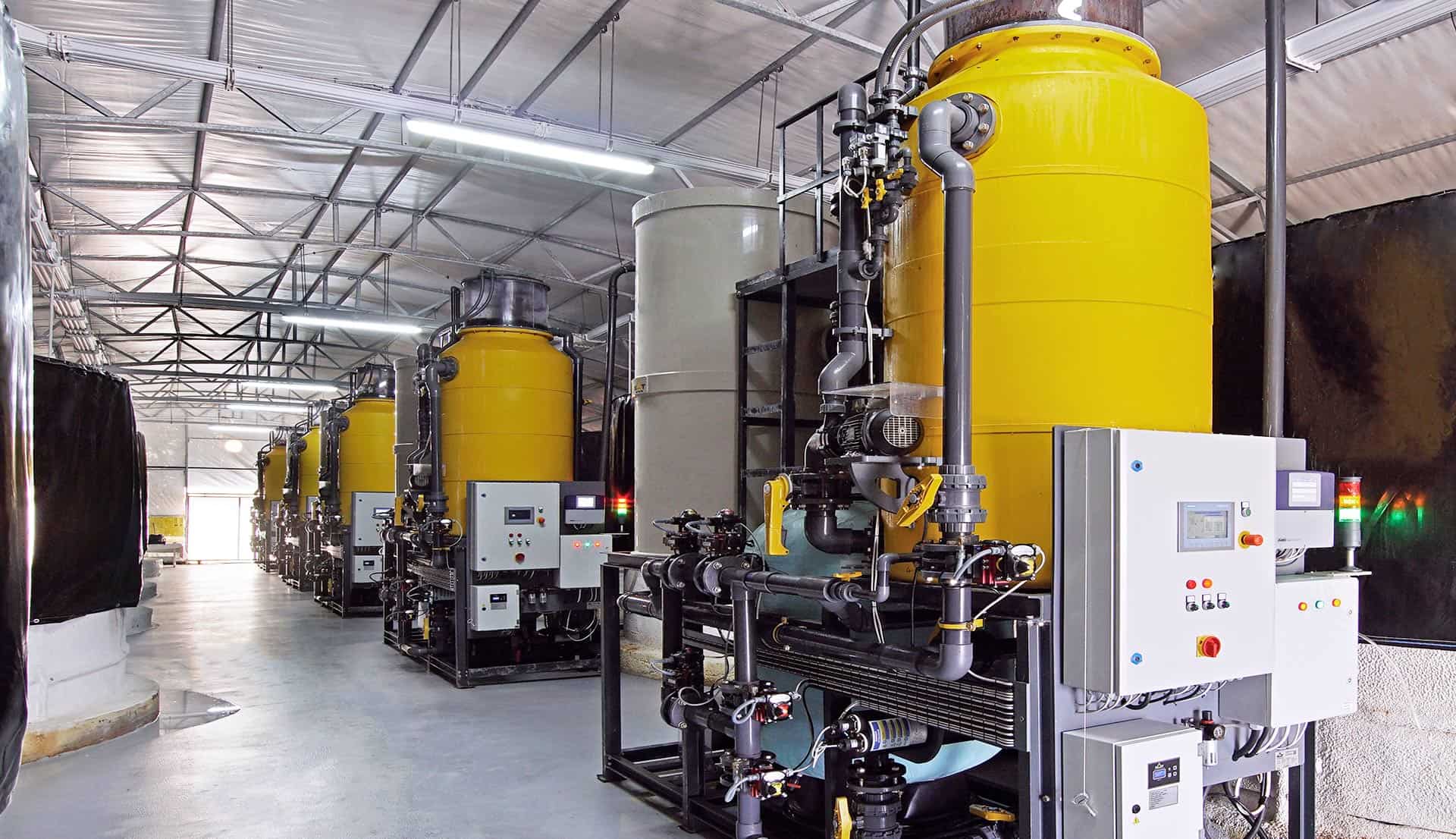 Salmonid RAS Filtration Technology
While everyone in our industry knows that it's almost impossible to achieve high density foam when operating in fresh water systems, MAT-KULING has been working for over 15 months to design and trial a properly functioning Freshwater Protein Skimmer for Salmon Fish Farms. In the same time, the industry was lacking a system that would efficiently remove slime, residual, proteins from the dense pre smolt salmon tanks at RAS farms.
We at MAT-KULING conceived this problem as an opportunity and for over a year we have been performing trials on different viscosity and bioload fresh water systems aiming to achieve the thickest protein foam. The Freshwater Protein Skimmers are sufficient and capable to remove high volume of protein slime from pre smolt salmon tanks. The new mega protein fractionators are built taking into account the average volume of the pre smolt tanks.
Freshwater RAS Technology
Freshwater Protein Skimmers
Fresh Water Protein Skimmers are sufficient and capable to remove high volume of protein slime from pre-smolt salmon tanks and Salmonid land based aquaculture.
All Freshwater Protein Skimmers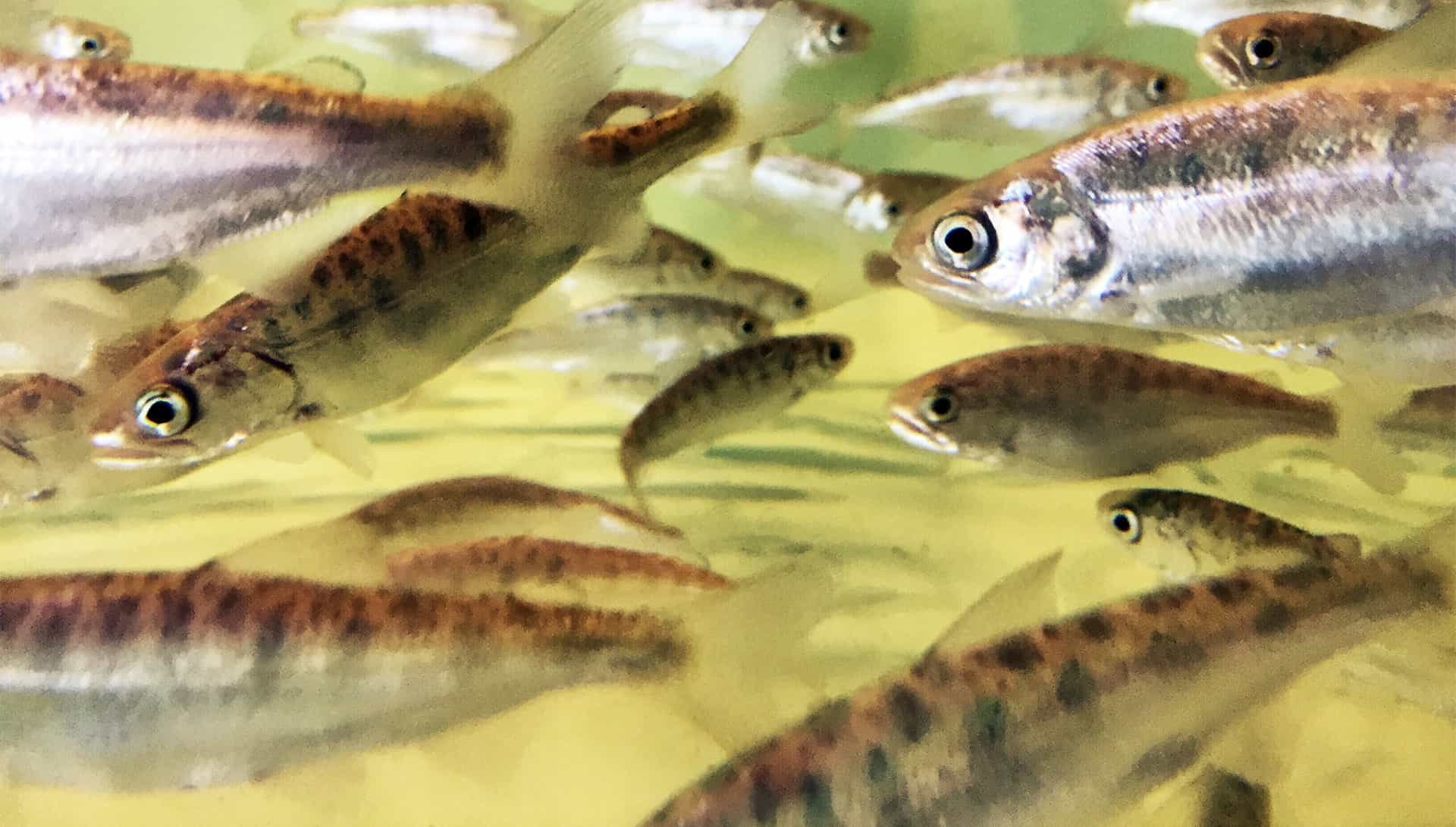 LATEST AQUACULTURE REFERENCES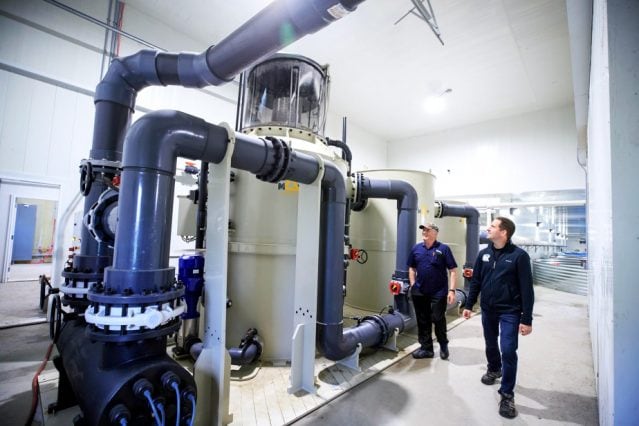 Post published:

October 12, 2021
The latest MAT-KULING technology and equipment at Ferme Piscicole des Bobines land based trout fish farm, recycles and filters rearing water, while ensuring compliance with the highest environmental standards.
View Project
Advanced RAS for the Ferme Piscicole des Bobines Trout Farm