Filtration Systems for Hatcheries
Latest R&D by MAT-KULING leads to the design and fabrication of RAS equipment which secures the water parameters of hatcheries.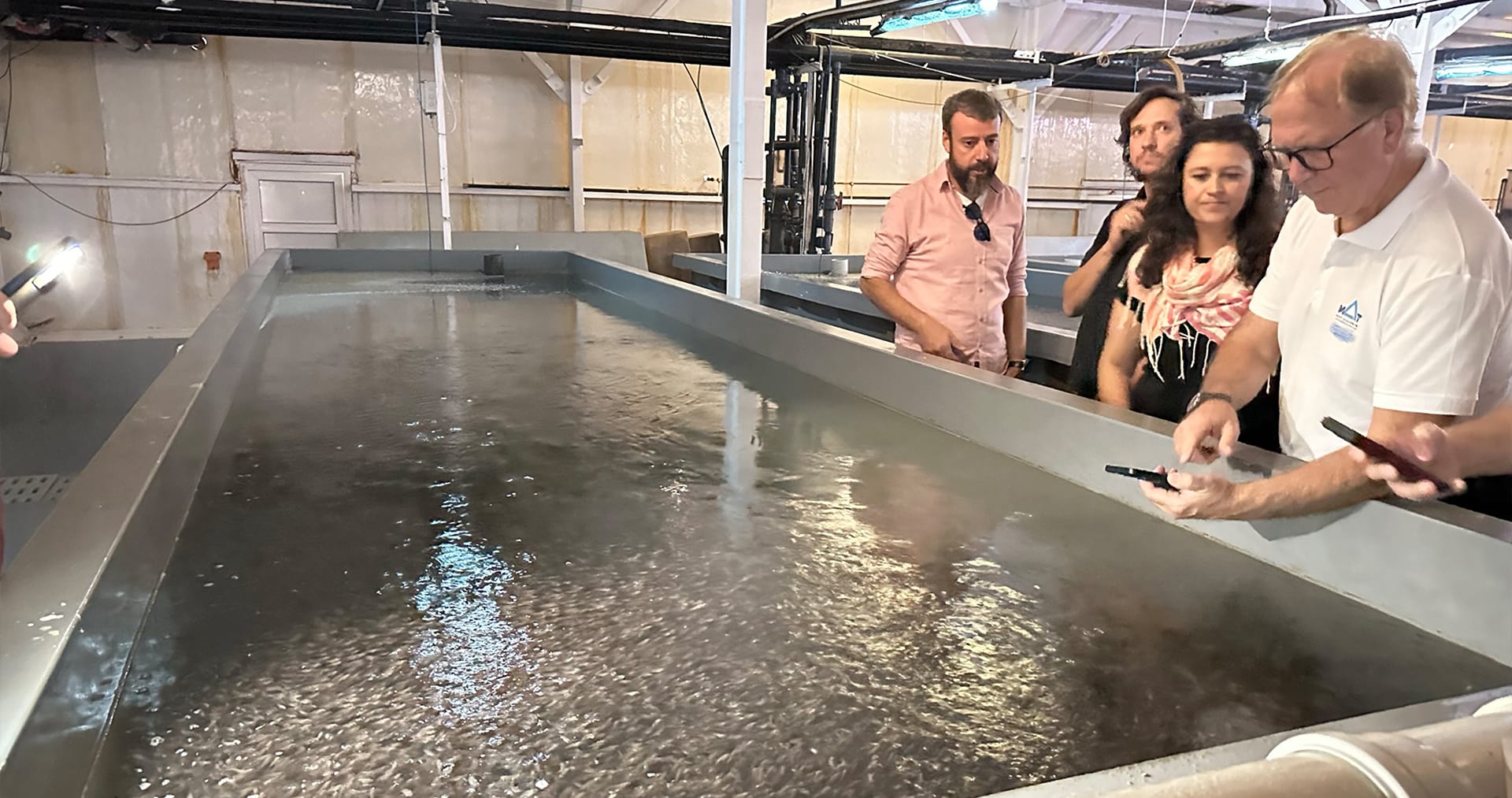 Why Recirculating Filtration Circuit on a Hatchery?
The last 10 years have been revolutionary in developing the proper equipment to secure the biological support on hatcheries and fish farms while keeping the farm financially viable. Latest R&D by MAT-KULING has led to the design and fabrication of operation friendly RAS equipment to provide the systems to secure the water parameters of fish farms, but in the same time, keeping the cost of fish produced competitive.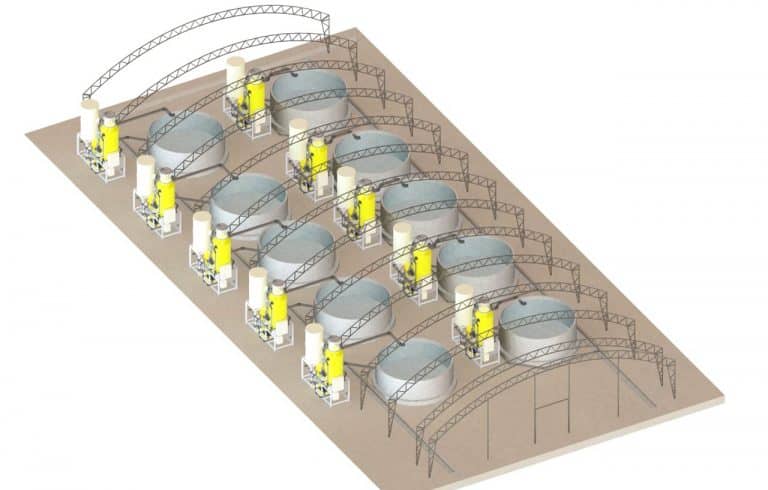 Why MAT-KULING Technology?
We fabricate equipment to support animal life, and we are proud of this. We have been in the business of biologically charged water filtration for over 25 years. Our expertise has come from many years of designing and fabricating equipment for a highly competitive industry that is daily transforming. MK has its main fabrication facility located at the epicenter of production, the World's largest production of farmed marine fish is in the Mediterranean Sea.
Our development resulted from working with competitive and pioneer investors seeking for solutions in a demanding industry. MAT-KULING is continuously developing more effective equipment, expanding its range of equipment to cover a wider scope within the farms. We supply equipment for the RAS support of all farmed living organisms, marine or fresh water.
Aquaculture Hatchery Engineering
Our aim is to provide tested engineering solutions at a sustainable cost using proper long lasting quality MEP components on our RAS systems. We cooperate with multiple independent RAS designer firms and have the capacity to support properly the farm owners and operators. Our facility has been fabricating OEM for other aquaculture specialist vendors equipment and is welcoming such cooperations, respecting NDA's and clients' rights.
MAT-KULING is collaborating with insurance policy providers to reassure that our RAS engineering complies with most fish farms insurance coverage policies. Our engineers are continuously seeking to develop solutions that cover the diverse needs of fish farms and RAS consultants we cooperate with. Our engineering solutions are covered under a CAR global policy that meets the requirements of our clientele. Speak to us for your inefficacy policy standards and we will probably have the applied solution for your facility.
LATEST FILTRATION SYSTEMS FOR HATCHERIES