MAT-KULING NORWEGIAN RAS TECHNOLOGY
MAT-KULING is a Norwegian company dedicated to the fabrication of Recirculating Aquaculture Systems (RAS) and filtration equipment for land based fish farming.
MAT-KULING FABRICATION & CONTRACTING IDENTITY
MAT-KULING is a Norwegian company dedicated to provide RAS equipment supply and specialized MEP contracting services for the land based fish farming of sea and fresh water aquaculture farms. Our equipment is eligible to support the complete life cycle of all aquatic farm animals from larvae hatcheries to grow out pool RAS filtration systems. MAT-KULING is not focusing on building complete fish farms on the contrary, aims to be subcontracted for the complete supply and installation for all MEP and RAS equipment of a fishfarm. We have excellent MEP contracting record, with delivered and fully operational projects all over the world. Our contracting department counts over 150 experienced staff ready to mobilize anywhere in the world and we are familiar and comfortable in working in remote environments and strict timeframes.
RAS TECHNOLOGY & FABRICATION CAPACITY
MAT Filtration Technologies has been in business of fabricating filtration equipment for over a decade and quality equipment is our identity. We decided to commence engineering and fabricating our uniquely designed equipment after realizing that the filtration equipment available in the market where not performing up to our expectations and where not "operator friendly focused". Our mentality is to manufacture robust equipment that will last in harsh humid conditions but in the same time be simple for the operators to use 24/365 and function as per the specifications and the expectations of our clients.
RAS technology is rapidly developing globally, in order to meet stricter environmental regulations and in the same time be more energy sufficient and simpler for the every day operators. To match and overpass the standards set by this developing trend, MAT-KULING has 7 in-house aquaculture engineers to study each request and provide RAS filtration solutions based on the range of products we manufacture.
Our fabricating and engineering expertise, together with the use of non osmotic and ozone sustainable plastic materials, tested and proven proper for RAS MEP supportive to our equipment components, reassure our filtration systems to be the best possible RAS equipment value to match the budget of our clients.
MAT-KULING is dedicated to continuous Research and Development introducing new all inclusive skid Systems and unique solutions. Our catalog is being updated minimum twice annually with many upgrades and new additions to the range of products.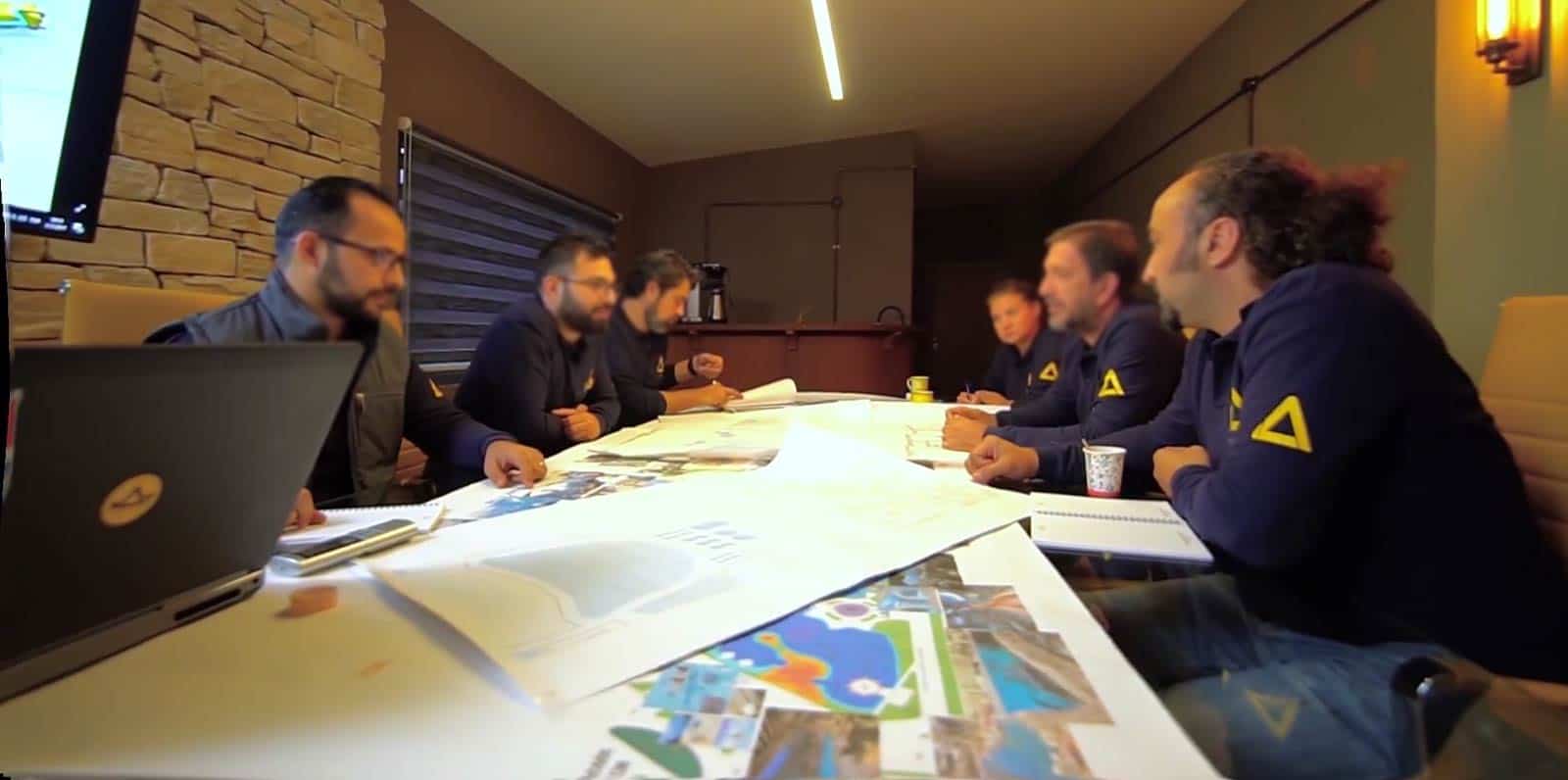 MAT-KULING COMMERCIAL STRATEGY
MAT-KULING aim is to cooperate with fishfarm developers and third party consultants to provide comprehensive filtration equipment that would exceed their expectations and meet local environmental legislations. Our RAS department is available to be subcontracted by aquaculture consultants and fish farm developers, as well as fish farm owners, to fabricate customized equipment under their own design and needs and get subcontracted to deliver complete specialized MEP projects for the farms.
If you are searching for specialized RAS MEP contractor to build your aquaculture facility or just for proper RAS equipment with honest commercial approach and 24 hour after sales support, then MAT-KULING is your one stop shop for all your fish farm needs. For any request please free to contact us today!