JOINT VENTURE FOR THE INHABITATION OF MARS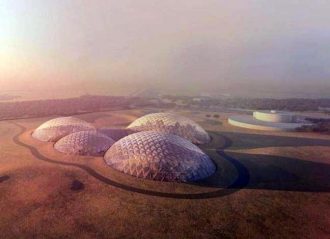 MAT Filtration Technologies is proud to announce that the first fish farms in Mars will be a fact in 2029.
A JV of SpaceX and CERN was announced in November 2018 and on February 26, 2019, MAT Filtration Technologies has been awarded the design and the installation of the first-ever Recirculating Aquaculture Systems in the outer space. The venture is funded by SpaceX and UAE private investors as well as by personal funds of the founder of SpaceX, Elon Musk. The administration of CERN has provided tο MAT the necessary facilities for R&D and MAT has already acquired a leading engineering team from the MIT.
SPACE AQUACULTURE TECHNOLOGY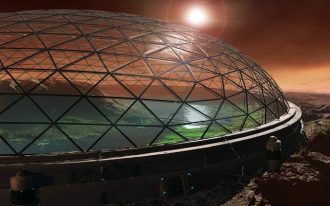 MAT's innovative technology for this critical and premier application is based on Hybrid Autotrophic Bacteria using human feces and Advanced Life Support Systems powered by turbine technology which will assist the Aquaponic Development in Mars. The commissioning of the equipment is scheduled for the 7th stage of the MARS ONE project (Cargo Mission) in 2029 while our first crew members will land on Mars during the 10th stage of the mission in 2032.
Unfortunately MAT Filtration Technologies has signed a very strict NDA, thus we will be able to publicly announce more details after the successful handover.
DISCLAIMER
Thank you all for your kind attention to this project, we hope you enjoyed it! We wish this were true but unfortunately it is just an April fools' joke! However we consider that Aquaponic Development should be one of the first steps in the inhabitation of other planets like Mars.