MAT-KULING is a ditributor of RAS (Recirculating Aquaculture Systems) and Aquaculture Filtration Equipment in several RAS contractors over the world.
Distributing Aquaculture Equipment to South East Asia
A recent example is the Wonjin Fisheries which together with Waterco supply complete RAS solutions for land based aquaculture and fish hatcheries in the South East Asia.
Upon working with MAT Filtration Technologies, the director of Wonjin Fisheries Co. Ltd. in his recommendation letter states:
We, Wonjin Fisheries Co. Ltd., do write this recommendation letter for MAT Filtration Technologies in taking part as a Filtration Systems Specialist who has been manufacturing and supplying with several filtration equipment units for the past two years to our various projects at Wonjin Fisheries Company with success.

We are extremely happy with the quality of the delivered equipment that continually tests the highest quality standards. Up to the date of this letter, nearly two years after the first unit was acquired, MAT Filtration Technologies met all the agreed milestones & responsibilities. We are 100% satisfied with the equipment, services, after sales support and ease of operation provided by MAT and without hesitation, we recommend MAT Filtration Technologies for your project.
Distributing RAS Equipment to USA
Previously MAT has supplied vital equipment for the operation of revolutionary marine hatcheries in the USA. Our newest manufacturing, assembly and filtration equipment distribution center in Texas, USA will be ready in 2021, to provide the highest quality of equipment and 24/7 local after sales support to America.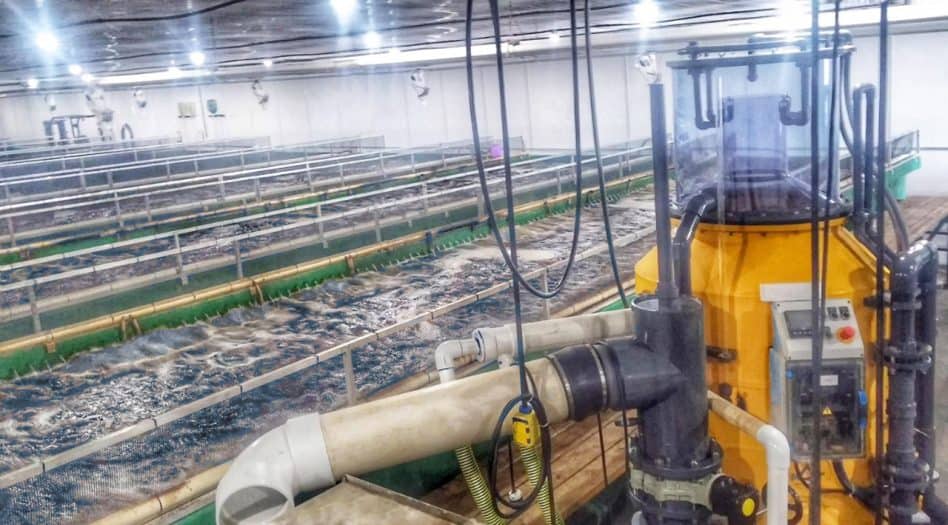 Currently MAT-KULING is developing new Aquaculture Filtration Equipment able to significantly contribute to higher and safer production yield for marine fish and shrimp and salmon hatcheries.
All RAS Equipment
SUBMIT REQUEST FOR AQUACULTURE EQUIPMENT DISTRIBUTION
Contact us today to receive technical data, specifications, information and competitive pricing for aquaculture equipment distribution.
MAT is cooperating with multiple independent RAS designer firms and has the capacity to support properly the farm owners and operators. The factory of MAT Filtration Technologies has been fabricating OEM for other aquaculture specialist vendors equipment and is welcoming such cooperations, respecting NDA's and clients' rights.
MAT is collaborating with insurance policy providers to reassure that our RAS engineering complies with most fish farms insurance coverage policies. Our engineers are continuously seeking to develop solutions that cover the diverse needs of fish farms and RAS consultants we cooperate with. Our engineering solutions are covered under a CAR global policy that meets the requirements of our clientele.